Construction Notices and Traffic Updates
As the city continues opening and more COVID-19 cases are reported daily, this is the perfect time to prepare your business to handle changing conditions. Emery Village BIA is the proud sponsor of SkillsPass' FREE COVID-19 Work Safe Course.
View a CTV feature on the course HERE.
View a Toronto.com feature on the course HERE.
The course is the first program in Canada, free to all Emery BIA business owners and all of their employees. We strongly encourage as many employees as possible to take advantage of this, from management to skilled trade workers. The course will cover crucial information about safe working conditions which is important for all employees to know. Register today for this exclusive opportunity!
COVID-19

– latest information
Ontario Releases Plan to Safely Reopen Ontario and Manage COVID-19 for the Long-Term
Bellow please find some key dates and what restrictions are being lifted
Ontario will lift capacity limits in the vast majority of settings where proof of vaccination are required, such as restaurants, bars and other food or drink establishments, 

indoor areas of sports and recreational facilities such as gyms and where personal physical fitness trainers provide instruction; casinos, bingo halls and other gaming establishments; and indoor meeting and event spaces.

At this time, the government will also allow other settings to lift capacity limits and physical distancing requirements if they choose to require proof of vaccination.
This will not apply to settings where people receive medical care, food from grocery stores and medical supplies. 
The government intends to lift capacity limits in the remaining higher-risk settings where proof of vaccination is required, including 

food or drink establishments with dance facilities.
In the absence of concerning trends in public health and health care following the winter holiday months and after students returned to in-class learning, the province intends to begin gradually lifting capacity limits in settings where proof of vaccination is not required.
Proof of vaccination requirements may also begin to be gradually lifted at this time.
The government intends to lift proof of vaccination requirements in high-risk settings, including night clubs, strip clubs, and bathhouses and sex clubs.
At this time, it is intended that remaining public health and workplace safety measures will be lifted, including wearing face coverings in indoor public settings.
Emery Village BIA PPE Booklet
Emery Village BIA has put together a PPE Directory including businesses which are offering any of the following: gloves, temperature screening, electrostatic disinfection, masks, face shields, or eye protection.⁠
Digital Main Street Programs Across Ontario
FedDev Ontario and the Province have provided funds to expand Digital Main Street's services and resources across Ontario. You can see the overview here: https://www.feddevontario.gc.ca/eic/site/723.nsf/eng/02590.html?OpenDocument
What this means for municipalities and BIAs is that the following resources will be available to help you support your main street businesses over the coming months:
Digital Main Street Grant – there will be $2,500 grants available to main street businesses to support their purchase of technologies. These will be available July 1st.
Future-Proofing Program – Digital Main Street will be launching a new program focused on helping future-proof businesses. More details will follow on this in the coming weeks.
In addition, this also means the ShopHERE program, which builds an online store for small businesses and artists at no-cost, is also available across Ontario. You can find the details about the program here: www.digitalmainstreet.ca/shophere.
Emery Village BIA COVID-19 Town Hall (Virtual)
Emery Village BIA hosted a tele-town hall to address members' questions about the impacts of COVID19 and the steps being taken by our governments to provide assistance to the business community. The one hour town hall featured commentary from local Humber River-Black Creek government representatives including Toronto City Councillor Anthony Perruzza, MPP Tom Rakocevic and Honourable MP Judy Sgro. Based on the feedback received in the discussion, the BIA is issuing a letter to Mayor Tory and the City's Economic Support & Recovery Task Force outlining recommendations for a responsible approach to reopening the economy. If you were not able to make it to the tele-town hall, you may listen to a recording here:
Canada's largest Business Improvement Area founded in 2003
Representing 3200 Businesses and Commercial Properties employing over 28000 people
Provincially Designated Employment District
Projects, programs and services to help meet business and community prospects and growth
We work with the City of Toronto, and other BIAs to engage and give voice to our businesses.
Our office may be closed, but like many others, we're still actively working on your behalf. Recently, we have made changes to our website to reflect the most immediate needs in support of our businesses. We believe that our priority in this time of crisis is to ensure that the Emery Village Stakeholders and Community have the tools and timely information from the most appropriate sources to guide us through, build sustainability, and safeguard the health and safety of our residents, employees and business operators.
We will, from time to time renew and update our links to continue to serve you. Also, please see the section on the latest changes to our Mobile Security Patrol Program through VP Security.
If you are a business or a commercial property owner, please register to obtain access to e-mail blasts and other news feeds to keep you keep informed and updated to the latest news and changes to our services and programs.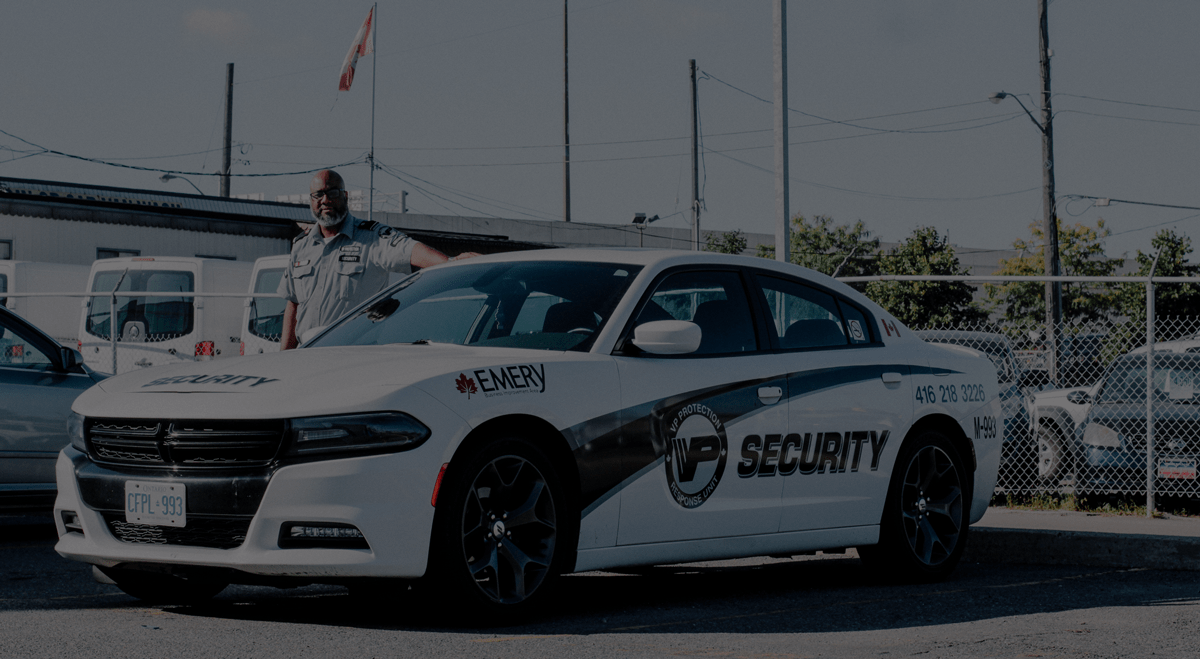 Emery Village has prepared an Emergency Security Plan due to the lockdown of non-essential businesses in the province.
As part of our security patrol service we will be prepared and be operating security patrol in the BIA Business Community 24/7. We have increased our operating patrols to include the following:
2- Day patrol cars (6am-6pm)
4- Evening patrol cars (6pm-6am)
This will ensure full coverage of our area and act a as a deterrence.
Please ensure that your alarm company has the most up to date contact information and telephone numbers in the event of an alarm call. Below are the two telephone numbers for VP Protection Dispatch:
416-218-3226 or 647-202-3022
If you have not signed the VP Protection Security Form please do so immediately and scan the form and sent by to: info@emeryvillagebia.ca
Financing available as part of the Business Credit Availability Program (BCAP)
How EDC is helping Canadians during COVID-19
COVID-19 Pandemic Preparedness Toolkit for businesses
Business continuity plan and templates for entrepreneurs
Resources for Canadian Businesses
Frequently Asked Questions